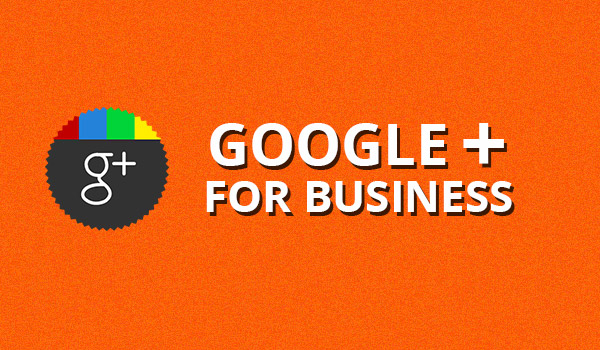 So we all know by now what Google Plus is about, at least some of us do, but what's in it for the business folks who don't care for sharing their photos and conversations across the web? Well for starters, it's Google we're talking about here and they for sure would like to be the next digital yellow pages one stop shop for finding ALL the info on a business you need. We'll take a look at a few reasons G+ for business holds some weight, actually, a lot of weight.
1. Profile – For starters you get to fill out your profile 100% with all kinds of good relevant business info for everybody to read. You get a chance to talk about all your services and you can link you other social media pages to you G+ page along with your website (just a few more fishing lines in the water). Google recommends businesses fill out their profiles 100%, so if they recommend it, shall we follow?
2. It's Growing Fast – According to Google, G+ is the fastest growing social media network on the planet with 135 active business users daily engaging into it. Stay active and Google recognizes your activity; all your posts, updates and +1's are immediately indexed on the search engine.
3. Employee as a Secret Weapon – It's a good idea to encourage your staff members to write about your business/website on their profile page and or link over to it, plus it's good if your employees share your posts and +1 them; just another easy way to gain legitimate credible activity and movement centered around your site.
4. Link It Up – You can gain more exposure of your other business media accounts. Any other social media accounts your biz has should be inserted into the links section of your G+ profile page; here again Google offers this tool for you to use it, so you better use it. So go ahead and add your facebook, or Youtube or pinterest account to your G+ page; all this link juice is now on your main profile. Got to love the juice.
5. Google Plus Influences Search Engine Results – If people are reading your posts, sharing them or even better +1ing them…it's like getting more credibility and it holds more weight so big G will consider your post with more and more credibility the more it is shared and +1'd. Make sense? So stay active with you Google + business page, engage yourself, post a picture or a video, share something new or even goofy, comment, +1 content you like. This activity is indexed on Google search engines pretty much instantly as compared to other social media outlets. Engaging yourself into your G+ page for business regularly lets Google know you care, puts you larger on their radar and into the mix of their mad house algorithms.
So do you currently have a G+ page for your business or do you think it's worth it? Let us know whatyou do and what cool stuff you like or dislike about the latest changes with Google +.